I am what you would call a local. Born and raised in Kingsport, TN, graduated from Dobyns Bennett High School in 1979, and then graduated from Catawba College in Salisbury, NC in 1984 with a BA in Business Administration.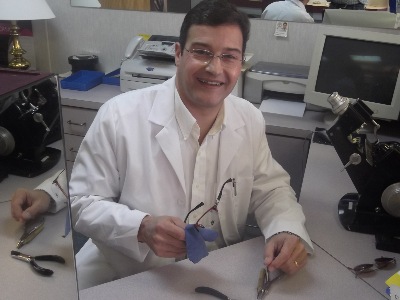 The reason for locating in the downtown area of Kingsport was to help to rejuvinate the area. The small business owner is the backbone of the US economy, I truly believe that. I also believe in the saying "be loyal, buy local", so the money goes back into the community that supports your business. Many of the large chains, the money goes to NY or TX and is not recirculated back into the community.

I will treat everyone, no matter who they are, with the dignity and respect that every human deserves. I was raised that way and that is just the way I am. I will do my very best to give you the best vision and the best pair of glasses that is available in the budget that you have. Come downtown and see what you are missing!

Come in and give us a try, you wont be disappointed.

Please stop by again. Thank you for your interest!