Hurray you found me!

Thank you for visiting our new Internet site. As an up-to-date business, we want to give you the opportunity to stay in touch with our company and our offers. A new content management system will enable us to always keep you up to date.

At present, our web site is still under construction. We are making an effort to present you with our entire spectrum of offers as soon as possible. At this point we can provide you with information regarding pricing and available styles and services. The emphasis of our site is on the value and personalized service that you can get by dealing with an independent optician that treats you like a friend , not a number. This topic is certainly of interest to you. Check this site later, please.

In the meantime you can reach us at 423-343-0086 and by fax at 423-343-0086, intellafax. We are looking forward to hearing from you. You can also contact us at our e-mail address: smithoptical@centurylink.net, or on Facebook at Smith Optical, Kingsport.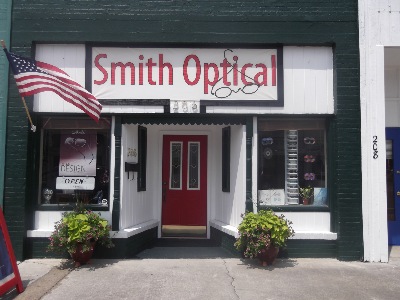 If you are not familiar with our company and your first contact with us is online: We would be pleased to hear from you! Please let us know what your needs and questions are, we will be more than happy to help.

In brief, you should know the following about us, our company was established in 2010 and had been responsible for providing outstanding value and service ever since. Our specialty is in the area of 3 piece drill mounts, such as Silhouette and Jonathon Cate.Silhouette eye wear is customized to your peticular and individual needs, with 70 shapes and many different frame styles, there are literally thousands of different combinations. With different size bridges and temple lengths, they are customized to your head and lens needs. There is no need to buy off the rack and settle for something close to what you need, have them tailored to your individuality and personal style. Our regular customers particularly value the premium quality lenses that we use, such as Varilux progressives, no line bifocals, and my personal favorite, Crizal anti reflective coating that carries a 2 year warranty against scratches. Our business is located at 206 Cherokee St, in Kingsport, Tennessee.

We also do repairs and will be more than happy to put new lenses in your existing frames, if I can help, I will. You wont be treated like a number or a dollar sign like the big chains. Come in and experience the way getting glasses ought to be.